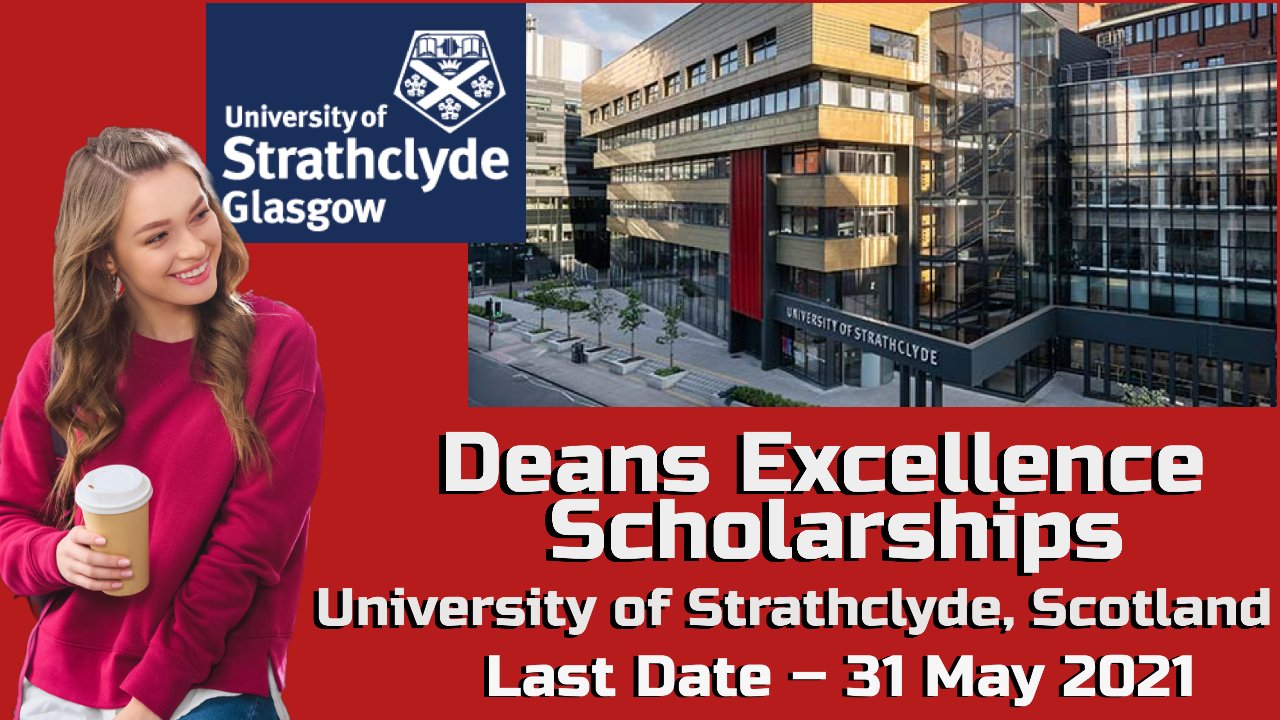 Designation/Position- Deans Excellence Scholarships
The University of Strathclyde, Scotland invites application for Deans Excellence Scholarships for eligible and interested candidates
About- Strathclyde Business School are delighted to offer up to 10 partial, tuition fee Deans Excellence Scholarships of €3000 which are available for applicants to the International Master Project Management (iMPM), our joint programme with partners MIP Politecnico di Milano (Italy). Founded in 1796 as 'a place of useful learning', we're a leading technological University with around 23,000 students from more than 100 nations. Our campus is in the heart of Glasgow, one of the largest cities in the United Kingdom, and we're just a one-hour flight from London.
Study level- Postgraduate
Location- University of Strathclyde, Scotland
Eligibility/Qualification–
Candidates must be self-funded (ie: not in receipt of any funding from any other scholarships, employer sponsorship etc with the exception of the SBS Early Bird Scholarship for iMPM) and already hold an offer of a place on the MSc International Master Project Management for September 2021 entry.
Candidates interested in applying should provide a maximum 1000 word statement demonstrating, through their ideas, experience and future career plans, including their reasoning for joining this programme and why they should be awarded this scholarship. Candidates will also be considered on the overall quality of their application and financial need.
Job/Position Description-
Number of scholarships 10
Value €3000
Opens 14 January 2021
Deadline 31 May 2021
Help with Tuition fees
Subject– Accounting and finance, Economics, Entrepreneurship, Human resource management, Marketing, Business, Strategy and organization, Hospitality and tourism, Management, Management science, Finance, Data analytics.
How to Apply-
Please complete this application form and submit your supporting statement.
Last Date for Apply–31 May 2021
More Opportnities:-
UWGSS Graduate Studies Scholarship at the University of Winnipeg, Canada
Amsterdam Merit Scholarship at Universiteit van Amsterdam, Netherlands
Bangchak Master Scholarships 2021 at Asian Institute of Technology (AIT) in Thailand
Postgraduate Research Scholarship at The University of Sydney, Australia