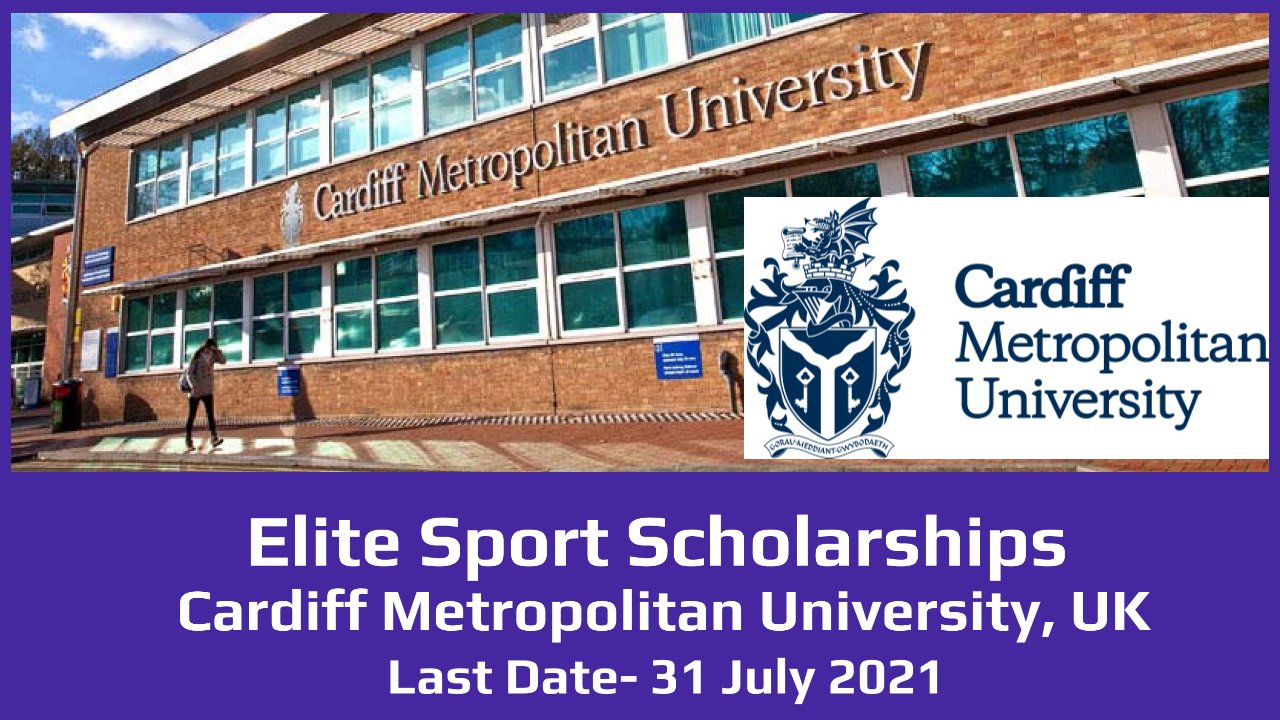 Designation/Position- Performance & Elite Sport Scholarships
Cardiff Metropolitan University, UK invites application for Performance & Elite Sport Scholarships for eligible and interested candidates
About- Elite Sport Scholarships are designed for undergraduate and postgraduate, home and international students that excel in sport (including performance and/or coaching). Our Sports Scholarships are designed for undergraduate and postgraduate, home and international students that excel in sport (including performance and/or coaching). The award is based upon a combination of academic merit and sporting achievements and can be applied for by students who meet the criteria set out in the eligibility section below
Study level- Master's Degree
Location- Cardiff Metropolitan University, UK
Eligibility/Qualification–
Competing at an international/professional level in their chosen sport
Commitment to represent the University in BUCS or National League
Commitment to participate in profile/marketing activities
Recommended by their NGB/Sport Wales
Our Elite Athlete Scholars may also be offered employment opportunities through the University linked to ambassadorial or promotional activities.
Job/Position Description- 
The award is based upon a combination of academic merit and sporting achievements and can be applied for by students who meet the criteria set out in the eligibility section below. We are offering a range of Scholarships, which will principally be awarded in a cash sum of up to £5,000. Click below for details of each specific scheme.
How to Apply- 
Athletes willing to apply for a Sports Scholarship must complete this online application form, and submit evidence of performance standards to the Head of Performance Sport.
The deadline for applications is the 31st July 2021.
Once you complete the application, you will receive an automatic notification by email. If you do not receive this notification, please contact scholarship@cardiffmet.ac.uk as soon as possible so we can confirm receipt. You will then receive confirmation that you are eligible, subject to meeting the Terms and Conditions.
Final confirmation of receipt of award will be confirmed once assessments are undertaken and prior to start your course.
Please note, the award can only be activated once you have successfully enrolled onto your full-time degree course.
Last Date for Apply– 31 July 2021.
More Opportunities:-
Dean's International Research Scholarship, University of Sydney, Australia
Rosa-Luxemburg-Stiftung Awards at Rosa-Luxemburg-Stiftung, Germany
Jönköping University Scholarships at Jönköping University, Sweden
Woods Hole Internship at Woods Hole Oceanographic Institution, U.S.A.