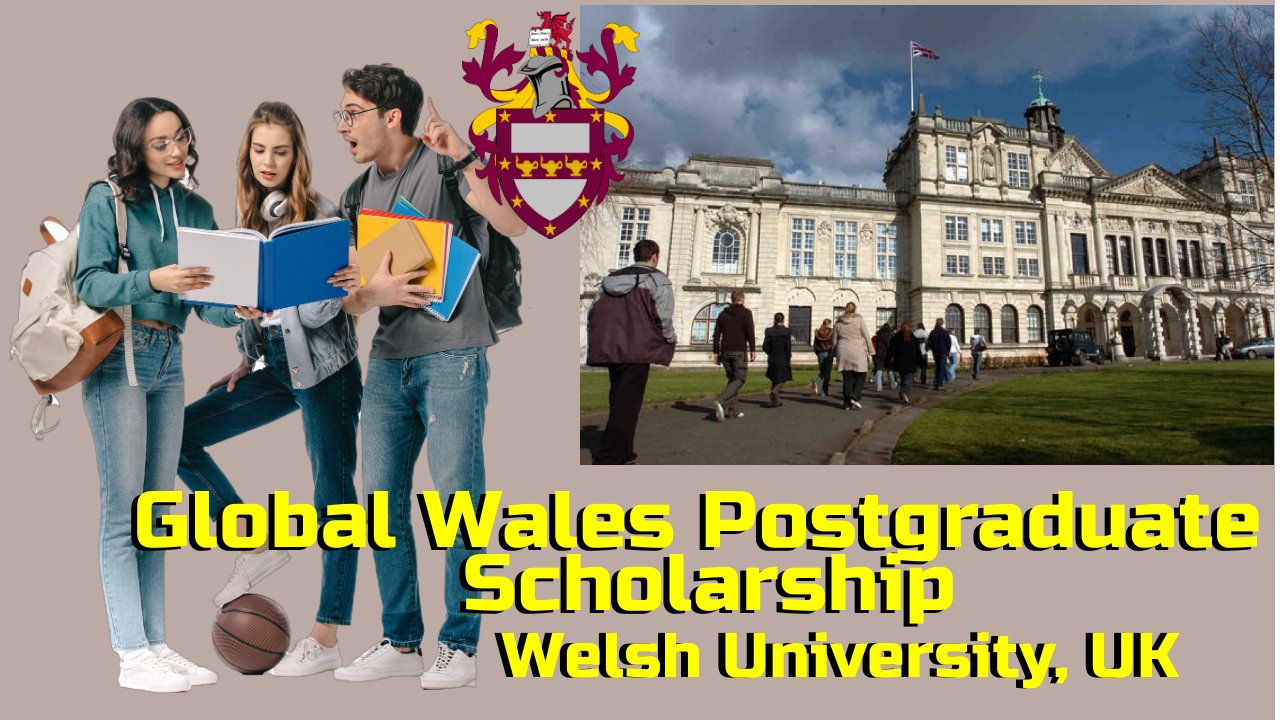 Designation/Position- Global Wales Postgraduate Scholarship
Study in Wales, UK invites application for Global Wales Postgraduate Scholarship for Welsh University for eligible and interested candidates
About- Study in Wales is excited to confirm a prestigious new Global Wales Postgraduate Scholarship for international students wishing to study at a Welsh University in 2021. 
The Global Wales Postgraduate Scholarship programme offers 24 scholarships – each worth £10,000 – to study a full-time masters programme in Wales. The scholarships are available to students from Vietnam, India, the USA and countries of the European Union. This prestigious scheme is the first scholarship of it's kind Wales and is funded by the Global Wales Programme – a partnership between the Welsh Government, Universities Wales, The British Council and HEFCW.
Study level- Master's Degree
Location- Welsh University, Uk
Eligibility/Qualification–
To be eligible for the Global Wales Postgraduate scholarships, you must:
1) Have submitted an application to study an eligible postgraduate programme at one of the following Welsh Universities:
2) be due to start your postgraduate programme during 2021;
3) be classed as an overseas student for fee paying purposes;
4) be a citizen of one of the following countries:
Europe
Austria
Belgium
Bulgaria
Croatia
Cyprus
Czech Republic
Denmark
Estonia
Finland
France
Germany
Greece
Hungary
Ireland
Italy
Latvia
Lithuania
Luxemburg
Malta
Netherlands
Poland
Portugal
Romania
Slovakia
Slovenia
Sweden
Spain
Rest of World
Job/Position Description- 
Scholarships will be given in the form of a tuition fee discount and are non-transferable. No cash alternative will be offered. If the amount of scholarship awarded is more than the cost of the tuition fees, the tuition fees will be covered in full and any remainder will not be issued. Universities Wales reserves the right to update or amend scholarship awards without notice, based on the availability and quality of applications that are received.
Each University in Wales will be offering a minimum of three £10,000 scholarships under the scheme, and you need to have already applied for a place to study an eligible postgraduate programme before they submit your scholarship application.
Please see our full Eligibility Criteria to check if these scholarships are right for you. You can also see our Frequently Asked Questions for more information and common questions about the scheme.
How to Apply- 
All sections of the online application form must be completed and submitted by the relevant deadline. Incomplete applications will not be accepted. By agreeing to these terms and conditions you state the information provided in the application is true to the best of your knowledge. If you have already received an offer to study a postgraduate programme at a Welsh University, and you fit the eligibility criteria, you can submit your scholarship application here.
If you receive an offer of a scholarship, you will be asked to review and sign a scholarship contract. Failure to return this documentation by the deadline set will result in the University offering the scholarship to someone else.
Last Date for Apply– Position Open
More Opportnities:-
UWGSS Graduate Studies Scholarship at the University of Winnipeg, Canada
Amsterdam Merit Scholarship at Universiteit van Amsterdam, Netherlands
Bangchak Master Scholarships 2021 at Asian Institute of Technology (AIT) in Thailand
Postgraduate Research Scholarship at The University of Sydney, Australia