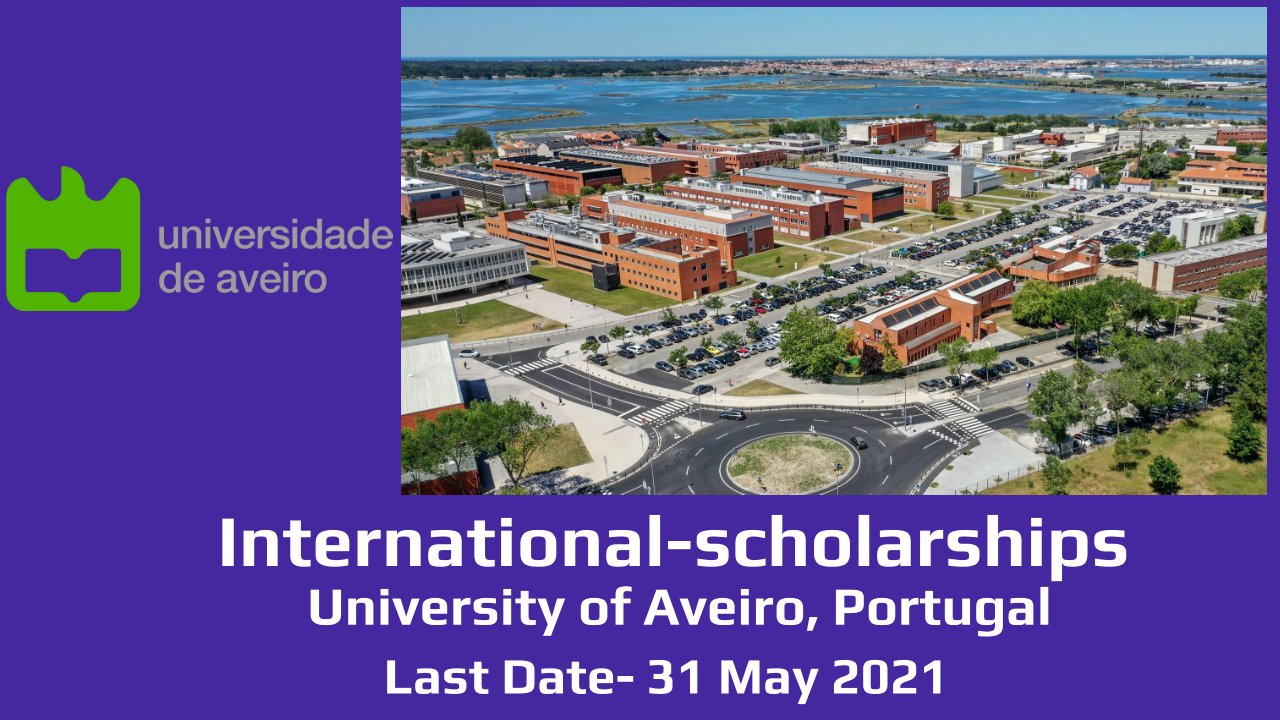 Designation/Position- University of Aveiro International-scholarships
University of Aveiro, Portugal invites application for University of Aveiro International-scholarships for eligible and interested candidates
About- Every year the University of Aveiro (UA) reserves some incentive University of Aveiro International-scholarships for students who meet the requirements determined by the UA. Located on the Atlantic coast, Portugal is a country that is attracting more and more interest. It's natural beauty, its gastronomy and the hospitality of its people has made Portugal a tourist destination of excellence.
But it is not just a tourist destination that has been discovered. More and more people are coming to Portugal to study, to do research, to live and to work. The number of foreign students, for example, has dramatically increased over the last 10 years: from a little more than 18,000 in 2008 to more than 50000 today. A number of Portuguese higher education establishments feature regularly in the main international rankings.
Study level- Master's Degree
Location- University of Aveiro, Portugal
Eligibility/Qualification–
To be entitled to the scholarship, the international students must be enrolled full-time.
The maximum number of incentive scholarships for each study cycle is set at 5% of the total number of openings available in the respective application stage.
The maintenance of the incentive scholarship in subsequent academic years depends on the full-time registration and the achievements in the previous academic year, in accordance with the rules and concepts laid down in the Study Regulations of the University of Aveiro.
Job/Position Description- 
For master's courses, the University of Aveiro offers an incentive to all international students whose application score is equal to or higher than 14. This incentive translates into the reduction of the international student's tuition fee to 1000€.
How to Apply- 
All the information about this type of incentive, including the rules for maintaining the incentives in the following academic years, should also be checked in the Deliberation of the General Council no. 17/CG/2020.
Last Date for Apply– 31 May 2021
More Opportunities:-
Dean's International Research Scholarship, University of Sydney, Australia
Rosa-Luxemburg-Stiftung Awards at Rosa-Luxemburg-Stiftung, Germany
Jönköping University Scholarships at Jönköping University, Sweden
Woods Hole Internship at Woods Hole Oceanographic Institution, U.S.A.