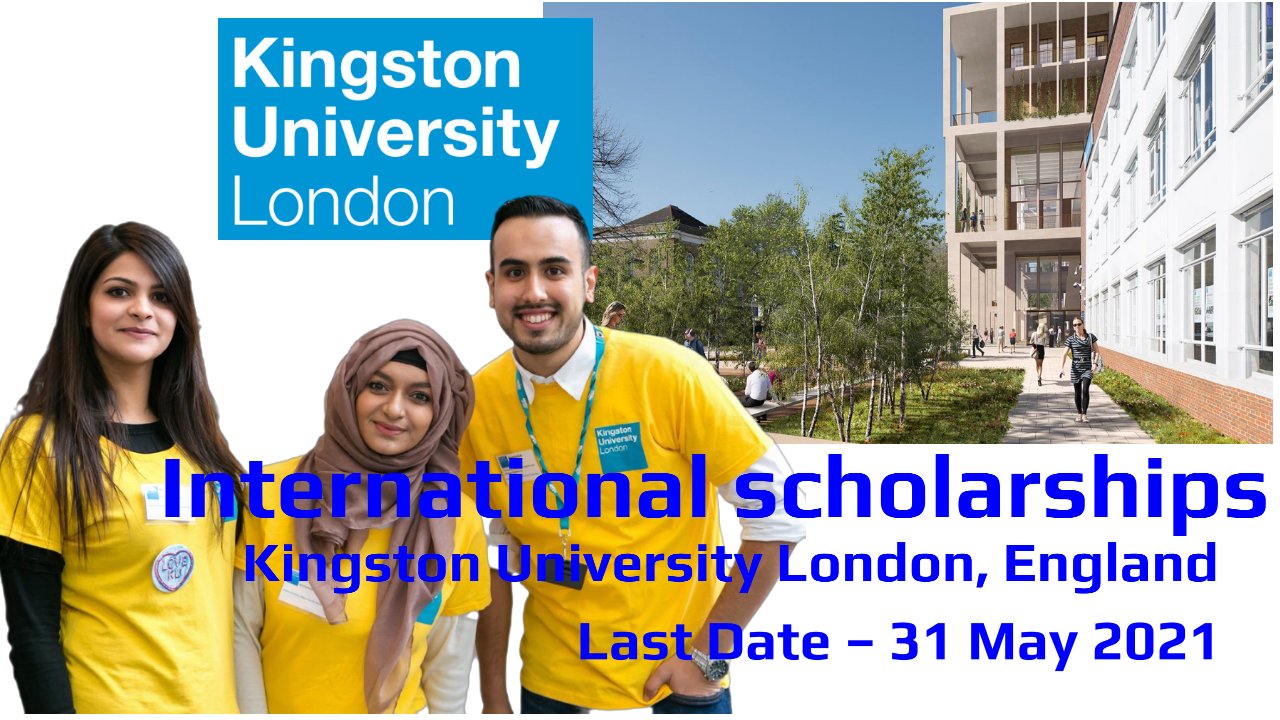 Designation/Position- International scholarships
Kingston University London, England invites application for International scholarships for eligible and interested candidates
About- International Development awards scholarships worth £5,000 to successful international applicants joining us in September or January for their first year of study. Our international scholarships are partial scholarships. This means that you must make sure you can cover the outstanding amount for fees and living expenses yourself. 
Study level- Undergraduate or postgraduate course
Location- Kingston University London, England
Eligibility/Qualification–
You can apply for an International Scholarship if you meet all of the following criteria:
you are an international student, classified as paying 'overseas fees'
you have received an offer for an undergraduate or postgraduate course at Kingston University
you are not currently registered on a Kingston University degree or foundation course
Job/Position Description- 
International Scholarships will be awarded on the basis of the following:
academic merit (your grades from previous study)
what you expect to gain from your Kingston degree course
what you expect to do after completing the course
If you are paying by instalments you will receive the £5,000 deduction on your last instalment. If you are paying your full tuition fees in advance, you should deduct the £5,000 from your total fees (e.g. if your fees are £13,500 and you are awarded a £5,000 scholarship, you should pay £8,500).
How to Apply- 
Applications open: 29 March 2021.
Applications close: 31 May 2021.
Applications are NOT on a first-come-first-served basis, so take your time. All applications received by the deadline will receive equal consideration.
Last Date for Apply– 31 May 2021
More Opportnities:-
UWGSS Graduate Studies Scholarship at the University of Winnipeg, Canada
Amsterdam Merit Scholarship at Universiteit van Amsterdam, Netherlands
Bangchak Master Scholarships 2021 at Asian Institute of Technology (AIT) in Thailand
Postgraduate Research Scholarship at The University of Sydney, Australia