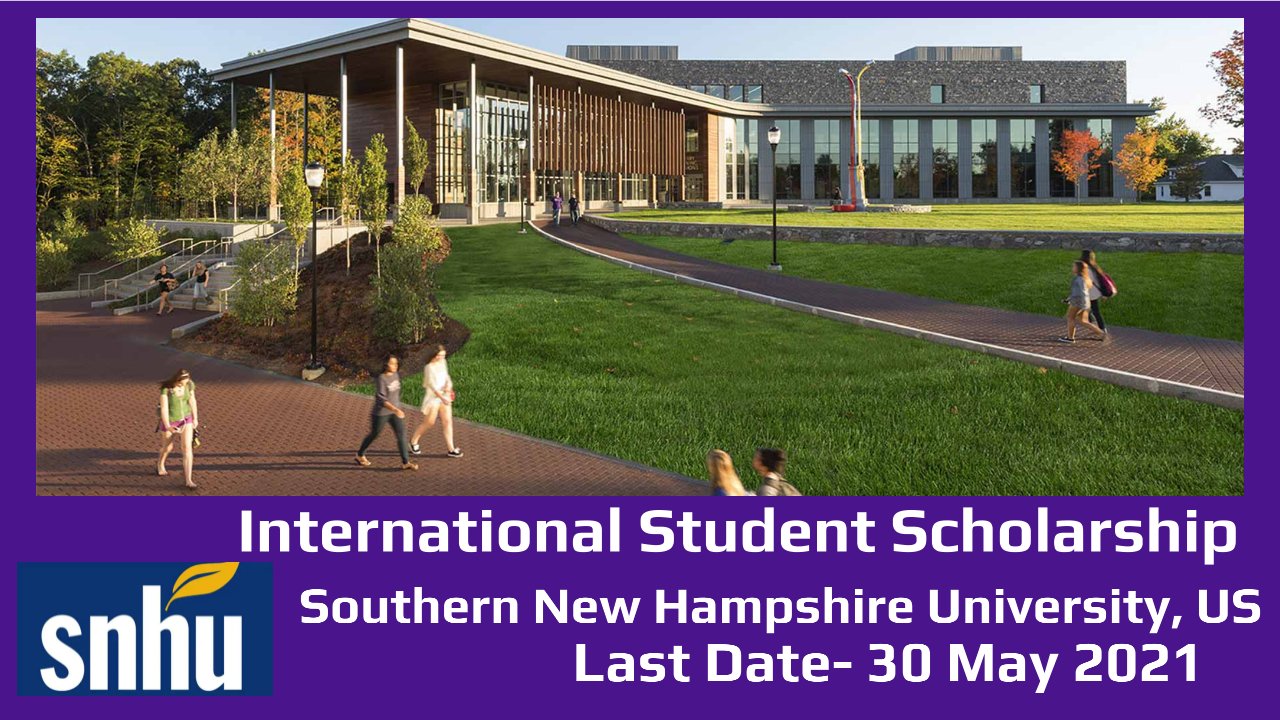 Designation/Position- International Student Scholarships
Southern New Hampshire University, US invites application for International Student Scholarship for eligible and interested candidates
About- International Student Scholarship is available for on campus international students only. Southern New Hampshire University is a private, nonprofit, accredited institution with more than 3,000 on campus students, over 135,000 online students, making it one of the fastest growing universities in the nation. Since its founding in 1932, the University has transformed from a school of accounting and secretarial science into an institution offering over 200 programs, from certificates to doctoral level degrees including business, education, liberal arts, social sciences and STEM. By reinventing higher education to fit the needs of today's students and workforce, SNHU ensures that students are keeping pace with new technologies and professional requirements. SNHU provides unparalleled support and service to help students achieve their dreams and transform their lives and the lives of those around them. SNHU is proud to offer you an exceptional student experience with nationally recognized academic programs
Study level- Undergraduate
Location- Southern New Hampshire University, US 
Eligibility/Qualification–
International Merit Scholarship Requirements:
Min. undergraduate GPA: 3.0
Acceptance to SNHU
Job/Position Description- 
Students must submit a completed scholarship application at least 30 days before the start of the term.
Graduate students may be eligible for a maximum scholarship of $4,000* (one time award over two terms).
*Awards are applied to tuition only and are non-refundable. All awards are subject to availability of funds.
For questions, please contact international@snhu.edu
How to Apply- 
Completed applications will receive a confirmation email message. Please save the confirmation email for your records.
https://www.snhu.edu/admission/apply-now/international-application
Last Date for Apply– 30 May 2021
More Opportunities:-
Dean's International Research Scholarship, University of Sydney, Australia
Rosa-Luxemburg-Stiftung Awards at Rosa-Luxemburg-Stiftung, Germany
Jönköping University Scholarships at Jönköping University, Sweden
Woods Hole Internship at Woods Hole Oceanographic Institution, U.S.A.