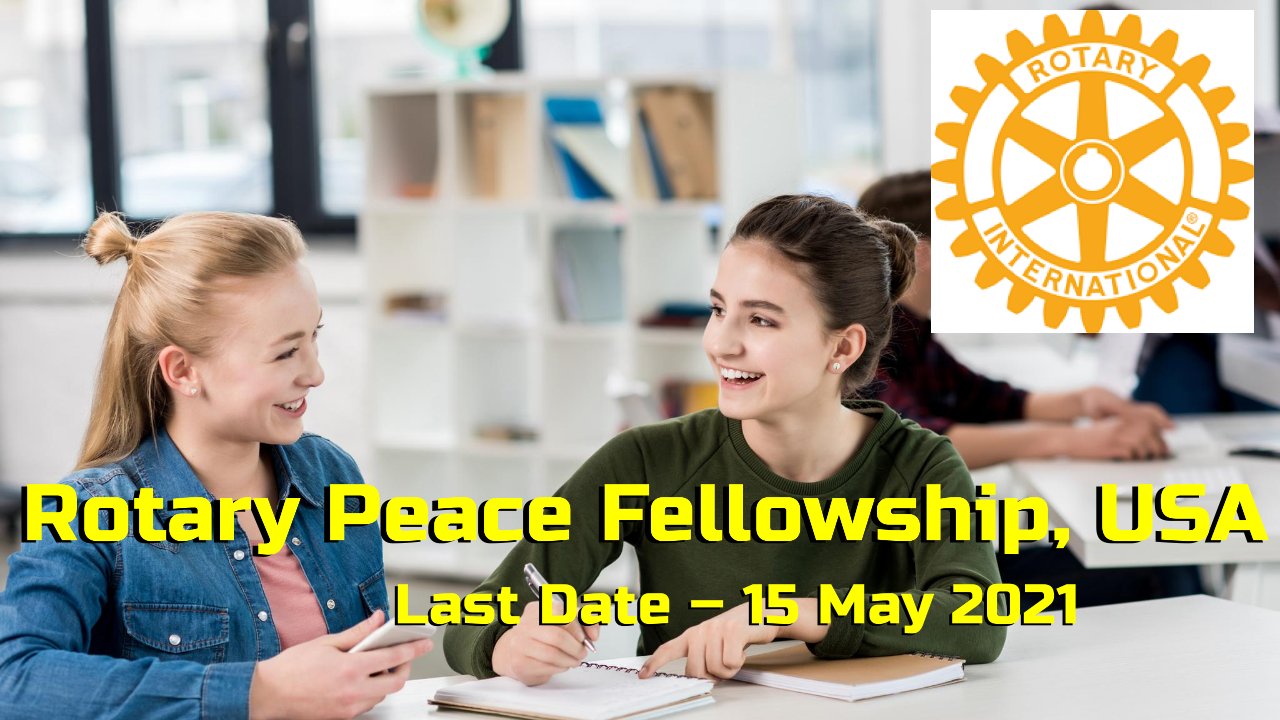 Designation/Position- Rotary Peace Fellowship
Rotary International, USA invites application for Rotary Peace Fellowship (Master's Degree) for eligible and interested candidates
About- The Rotary Foundation welcomes eligible candidates Rotary Peace Fellowship from all backgrounds. We are looking to invest in early-career candidates for the master's degree program with at least three years of relevant experience, and mid-career candidates for the certificate program with at least five years of relevant experience.
Study level- Master's Degree
Location- Rotary International, USA
Eligibility/Qualification–
Rotary Peace Fellowships may not be used for doctoral study. The following people are not eligible for the fellowship:
Active Rotary members
Employees of a Rotary club or district, Rotary International, or other Rotary entity
Spouses, lineal descendants (children or grandchildren by blood or legal adoption), spouses of lineal descendants, or ancestors (parents or grandparents by blood) of any living person in these categories
Former Rotary members and their relatives as described above (within 36 months of their resignation)
Rotary Peace Fellows who have completed the certificate program, Master's program, or a Global Grant Scholarship, must wait three years between the end date of that program and their intended start date for the fellowship. Additionally, candidates must have a minimum of three years of relevant work experience between the completion of a previous academic degree program (undergraduate or graduate degree) and their intended start date for the fellowship.
Take the eligibility quiz.
Job/Position Description-
Resources & reference
How to Apply-
We are now accepting applications for the 2022-23 Rotary Peace Fellowship program. Candidates will have until 15 May to submit online applications to The Rotary Foundation. Districts must submit their endorsement decisions to The Rotary Foundation by 1 July. Review district endorsement instructions.
https://rotary.embark.com/apply/2022
Last Date for Apply– 15 May 2021
More Opportnities:-
UWGSS Graduate Studies Scholarship at the University of Winnipeg, Canada
Amsterdam Merit Scholarship at Universiteit van Amsterdam, Netherlands
Bangchak Master Scholarships 2021 at Asian Institute of Technology (AIT) in Thailand
Postgraduate Research Scholarship at The University of Sydney, Australia